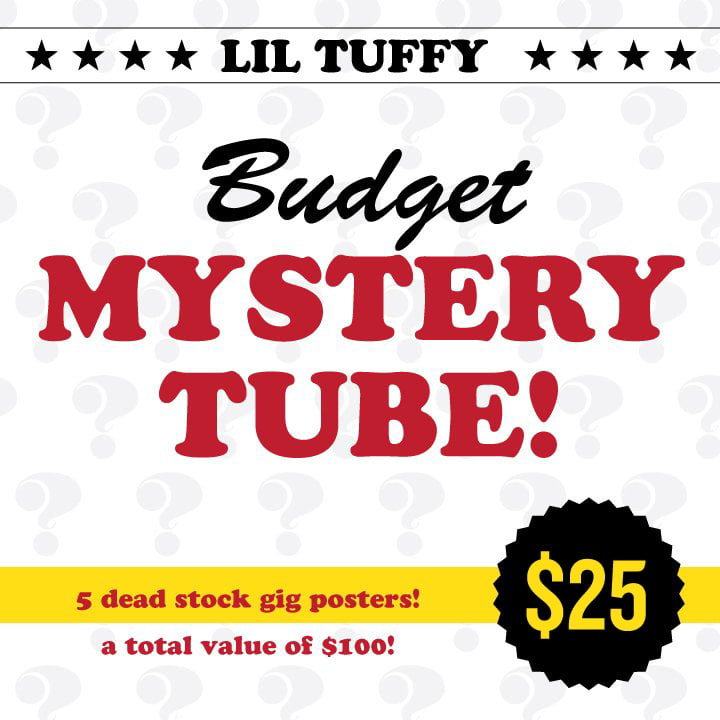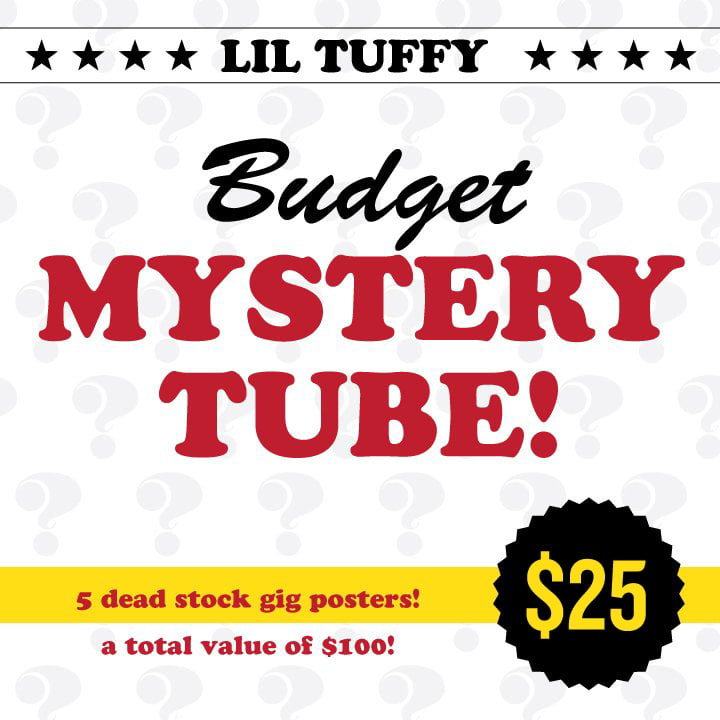 Budget Mystery Tube!
$25.00 / On Sale
It's spring cleaning time at Fort Tuffington and we need to clear out some dead stock to make way for more new and exciting posters! Out loss is your gain!
Give 'em to your friends! Hang 'em on your wall! Line your bird cage!
Who cares? It's only $5 a poster -- you can't afford to not buy this!
Available for a limited time only.